Since 1984 - Supplying Industry with Rubber Parts and Products
Britech Industries was incorporated in 1984. We got our start in Miami, Florida in a small warehouse with a small office. Our original mission was to supply Florida manufacturers and light industry with extruded rubber parts. The inventory list was short but parts would be added as customers required them. From Rubber Grommets, Rubber Bumpers, and Extrusions we grew along with our customer base. By the late 1980's we had out grown our original offices and moved to a larger more convenient location. Our customer base had also grown. We now were covering all of South Florida and were moving into the Central Florida area. Our product base was also increasing. Many of the items on our Products page were added in the early 1990's. Our commitment to our customers requirements was well established during this period. We special ordered or overnight shipped for many customers depending on their needs. By the mid 1990's we were, out growing our warehouse and offices. Our Industrial Rubber Products list included rubber grommets, rubber u channels, rubber seals and gaskets, rubber D sections and P sections, ribbed stock, rubber washers, silicone rubber products, rubber triangle sections, rubber stoppers, rubber coves and wipes, rubber bar stock, rubber suction cups and almost any rubber part or product used in manufacturing.
1995 - 2005 - Custom Manufacturing and Nationwide Coverage
Since Britech had grown in Florida and had customers through out the state we decided to move to a more central location to better serve our Florida customers. We relocated to Stuart, Florida which put us close to the growing Central Florida markets. Along with our move we increased the scope of our mission to include the manufacturing of Custom Molded Rubber Parts and Dies for industry. This would enable us to directly produce the rubber products our customers demanded. The advent of the internet has allowed us to expand virtually worldwide. We can now offer our distribution and manufacturing services almost anywhere. With our stocking and customizing services we can provide Rubber Parts to manufacturers "just in time" so they don't have to have large stocks on hand. This keeps costs down; enabling our customers to compete in the global marketplace.
2005 - Present - Expanding our Business to new areas of Manufacturing.
To enable us to keep up with our customer's needs we moved to a new state of the art facility. Construction was completed in the mid 2000's, enabling us to grow; ready to meet our customer's requirements and demands. We have expanded our extrusion area of the business; creating an entire division dedicated to this important area of manufacturing. We now offer custom rubber extrusions and extrusions made form many other vinyl and plastic compounds. We have e a separate website for vinyl and plastic extrusions, Custom Extrusions Browse Custom Extrusions for all your custom vinyl extrusion and custom plastic extrusion needs. Our plant in Tennessee manufactures many of our custom extruded products. Other extruded parts are made where and when our customers require. We manufacture American Rubber Products, vinyl or plastic products here is the US or off shore as customer requirements demand.
Britech Injection Molded Plastics is our newest division of manufacturing. We specialize in custom injection molded thermoplastic parts using complex tooling and resins We have value-engineered our processes and applied innovative methods to make us both time and cost efficient. Our injection molded plastics division has it's own website. Visit Injection Molded Plastics for all your plastic injection molding requirements or call one our specialists at (772) 286-9278.
For our customers convenience our online ordering form makes ordering quick and easy.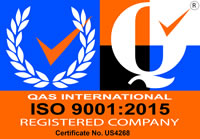 Britech Industries is an ISO 9001 - 2015 certified company.